Skillful & Outstanding Digital Agency
The Web Hive - Website design & development in Lucknow
Professional project planning, Timely delivery and Quality of work
We help to grow your businesses and succeed through excellent digital services, focused on an affirmative result. The web hive is skillful and outstanding digital agency. Our strengths are professional project planning, timely delivery and quality of code along with SEO Services. We provide web design & web development. We offer mobile app and Open source solutions for our clients
We always try to give our best to build amazing products for our clients. And yes 'The one who tries, never fails' and so we.
After 10 years and 500+ projects, we are proud of our reputation for excellence, client service and success.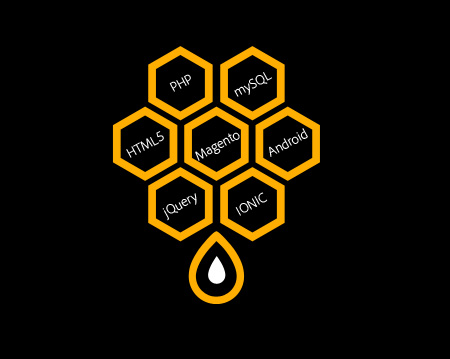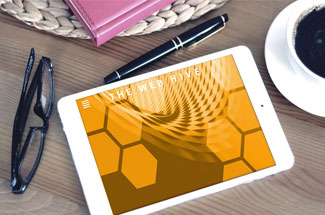 Exclusive Websites
We provide customized website development & webiste design solutions that meets your requirement either professional or personal.
Mobile Apps
We design and develop fully functional mobile apps for Android, Windows and Apple phones.
Brand Solutions
We design interfaces and layouts to engage your clients with digital experience that helps to boost the brand's performance.
SEO Optimization
We improve your web page's content in context to its organic visibility in the search engine results pages (SERPs), usually on Google.com
We created a lots of digital products for our dear clients and reputed companies.
Some of our clients allow us to show their products in our showcase.
We design, develop and produce magnificent products for our clients. Our product development process consists of following stages
1
STRATEGY
We coordinate with our clients to analyze and get the purpose, goals, and nature of business which help us to take further steps.
2
PLANNING
Project wireframing and sitemap creation goes under this step based on the inputs of our clients. Also get the client reviews on the wireframes.
3
BUILD
We create the layouts and after taking approval from client, develop magnificent application and deploy accordingly.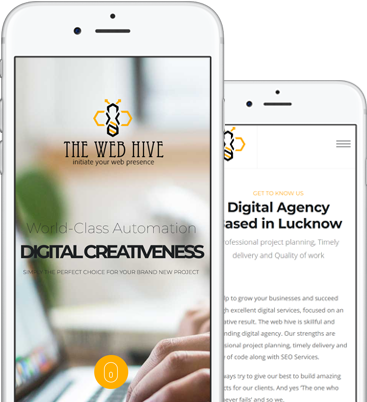 Are You Ready to Design Your Next Generation Business App
Contact us now and take your business to the next level.
" The Web Hive has very skilled web design and development team and have done several projects for me over the last 7 years. They have always exceeded my expectations and are always ready to help. A+ services. Highly recommended. "
" It was really a very good experience having them work for a project of mine. Excellent dedication towards their work with proper communication and delivering until you have utmost satisfaction regarding your work. Amazing communication with the most professional behavior and amazing conduct. Last but not the least results delivered are more than what you expect. "
" Great app developers can be pretty difficult to find at times. Luckily I came across The We Hive. They have really helped me developing successful app exactly to my very specific specifications. I wouldn't have asked for more from a development company. I am very impressed with the result so far and excited about future development from The Web Hive. I highly recommend them. "